Skins for
Minecraft PE & PC
Skins for Minecraft


Skins for Minecraft

EXCLUSIVE! New Editor PRO… Now you can improve your skin with armor, layers, hats, masks…
Skins Minecraft PE Edition, the groundbreaking app to use your skin in Minecraft: Pocket Edition and PC.
With the Skins Minecraft PE Edition you can download hundreds of skins for use on your Minecraft character.
You have hundreds of skins to choose from, categorized for better searches (New, Top, Girls, Boys, Fantasy, Games, Heroes, Mobs, Movies, Others and People)
All the skins that you download will be available for application to all versions of Minecraft (Online, Pocket Edition, PC)
Don't wait any longer … download it now for free!
You'll be able to apply all the skins you download to your version of Minecraft.
mov-minecraftpack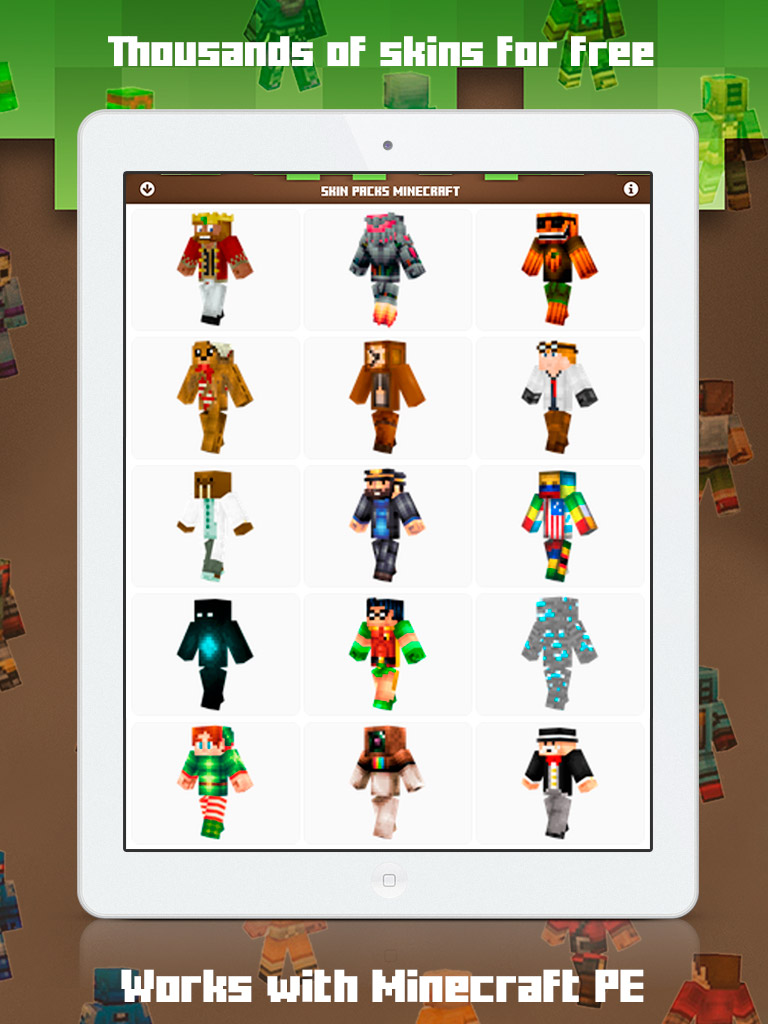 SUBSCRIBE TO OUR
NEWSLETTER
If you want to be updated on all of our latest news, subscribe to our newsletter and you will receive emails about the latest launches, updates, offers and lots more.