With Proximity Lock your computer will always be safe and only you can unblock your Mac.
You can choose between six block modes:
– A touch: with a click
– Touch ID: with your fingerprint
– Shake: shaking the device
– Pattern: drawing a pattern in a line
– Circle: picking out a circle
– Proximity: by being close to your Mac.
By using Proximity Lock you will not user up your Apple Watch, iPhone or iPad battery as the app uses Bluetooth Low Energy, a new technology that uses up very little battery.
Download the app for Mac
Download the app from the App Store
In order to be able to use Proximity Lock you need:
1) An iPhone or iPad with iOS 7 or higher and Apple Watch
2) A Mac that supports Bluetooth Low Energy
MacBook Pro: 2012 or newer.
MacBook Air: 2011 or newer.
Mac Mini: 2011 or newer.
iMac: 2012 or newer.
Mac Pro: 2013 or newer.
Hero 2 items green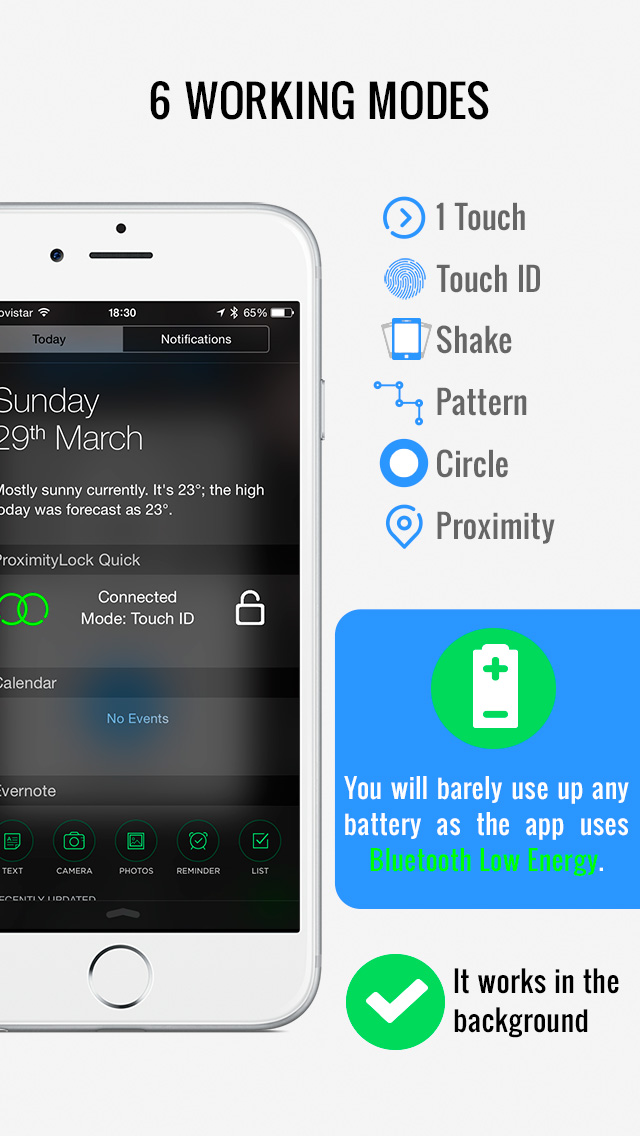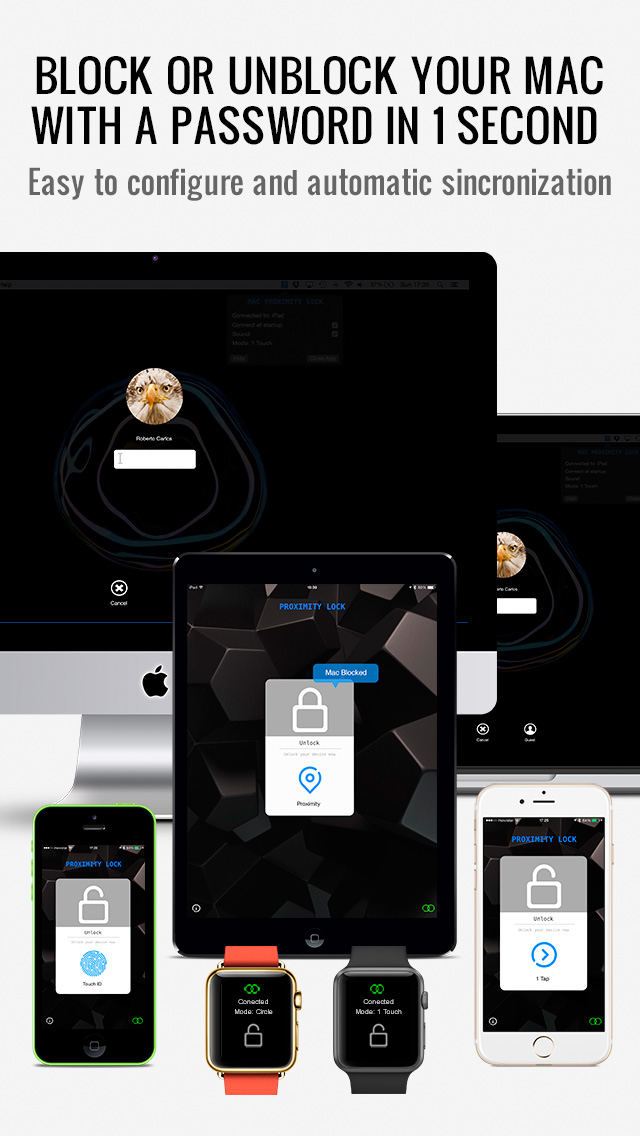 SUBSCRIBE TO OUR
NEWSLETTER
If you want to be updated on all of our latest news, subscribe to our newsletter and you will receive emails about the latest launches, updates, offers and lots more.