Mods for Minecraft


Mods for Minecraft

Mods for Minecraft PE is an app that helps you to automatically install mods and addons for Minecraft Pe, without you having to search on the internet, save or transfer files manually.
Just choose the mod you like, press Install, and you already have it. Remember that you need BlockLauncher and the official Minecraft Pocket Edition app to apply a mod or addon.
Characteristics:
– Categorized mods, which can be swords, weapons, furniture, animals, pets, dragons …
– Valid addons for new versions of Minecraft You do not need to install any Minecraft launcher, just enjoy using the original version.
– With one click install mods and addons.
– You need Block Launcher and Minecraft Pocket Edition for you to work.
We update mods and addons daily. So download it and stay tuned.
If you need any mod or addon, do not hesitate to leave a comment and we will add it as soon as possible.
Thanks for your support!!!
This application uses the internet to load new data, so please note the use of data!
mov-mods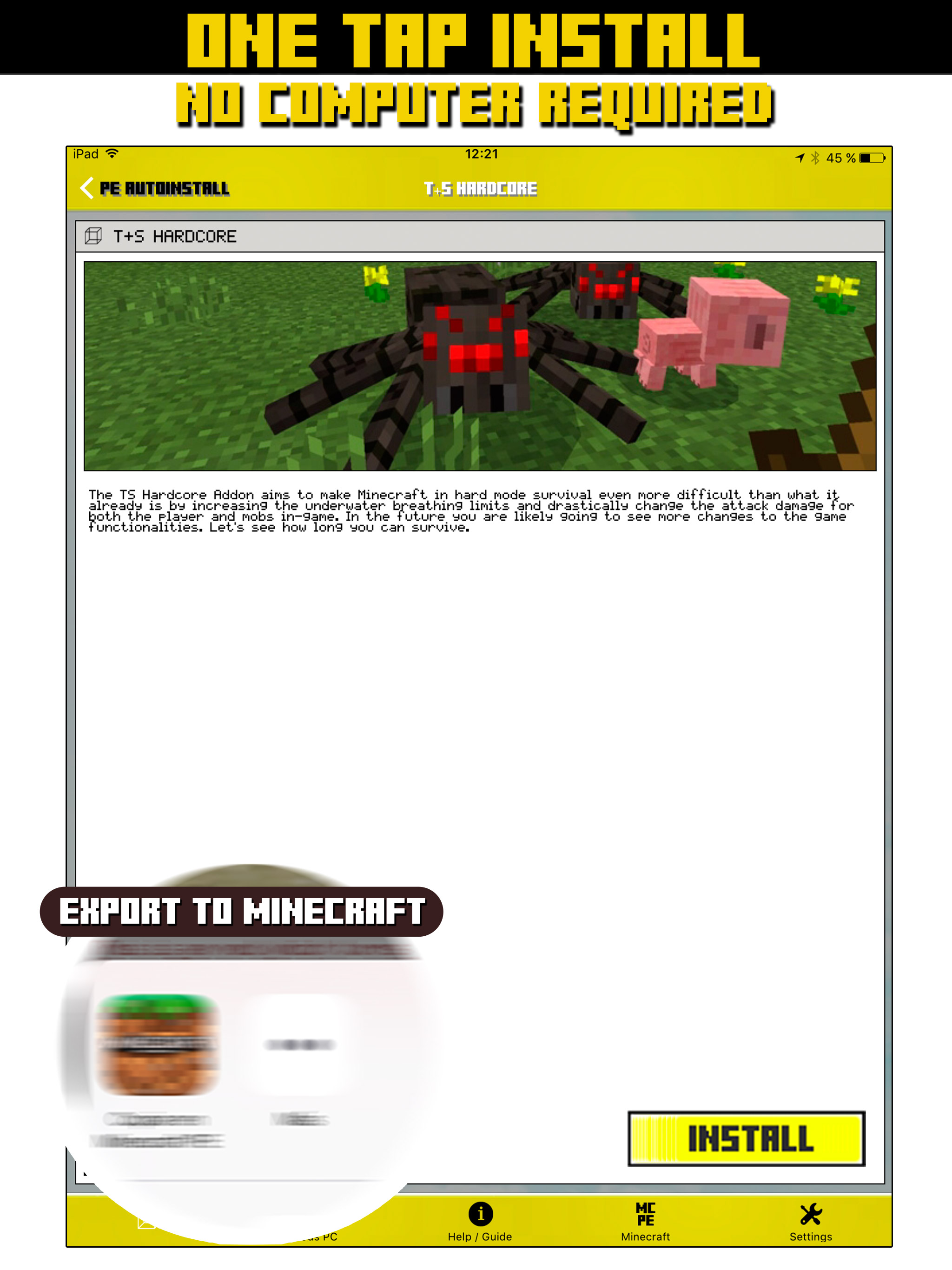 SUBSCRIBE TO OUR
NEWSLETTER
If you want to be updated on all of our latest news, subscribe to our newsletter and you will receive emails about the latest launches, updates, offers and lots more.